Meet Robert Strock
He is a teacher, counselor, author, and humanitarian and has developed a unique approach to communication, contemplation, and inquiry. He promotes national and international conversations on healing, having been a featured speaker at the UN, contributed in global documentaries, and runs a thriving private practice for business, non-profit, entertainment industry and government leaders, as well as caregivers in a variety of fields.
Robert is an innovator in the field of psychology and is sought after for presentations, trainings and consultation in corporate settings, nonprofits and with media audiences providing emotional and leadership guidance in times of global strife and uncertainty.
Latest Articles from Robert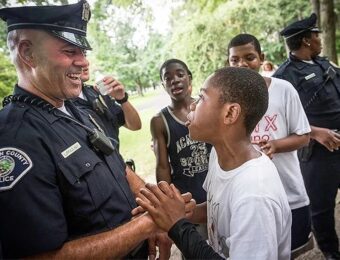 The power & necessity of combining community voices with peer evaluations Our country needs a quantum leap in law enforcement evaluation with a structural change that addresses the gaping wound that exists between ...
People who have worked with Robert say:
"Robert is a visionary, his ability to see the larger integrated whole has deeply inspired our work . . . Robert has supported our team in developing a culture and individual relationships of trust and sharing which has led us to be able to have deep conversations . . . and change our fundamental strategy."
—Amanda Joy Ravenhill, Executive Director, Buckminster Fuller Institute
"Awareness that Heals captures Robert's heart, which I experienced whenever we met throughout the years . . . I look forward to seeing the impact that this brilliant work will have in the field of psychology and most importantly, its broader implications for our troubled world."
—Barbra Streisand, Actress, Singer Director, Producer and Philanthropist
"At this moment in our nation's political history, we could all use a little healing, Awareness That Heals provides a practical road map for individual and collective healing so that we may show up to our communities restored and with intention."
—Ezra Levin, Co-Executive Director of Indivisible